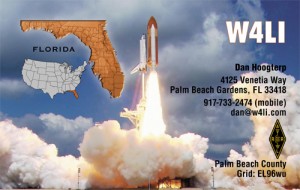 Although it's early going, I do enjoy the QSL process.  I'm signed up on eqsl.cc, qrz.com, and soon will get Lotw set up as well.
I also enjoy plain old QSL cards.  My collection is still small, but I have a large quantity printed 😉  I always reply in kind upon receipt of QSL cards — no postage needed.
I chose GG Graphics for my cards.  The service was great and I'm very happy with print quality and details.
QSL Resources:
W4LI – Dan Hoogterp on QRZ.com
W4LI – Dan Hoogterp on eQSL.cc
LotW – soon!