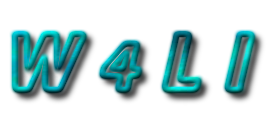 I received my amateur extra license by passing the three exams on March 12 of this year.  About ten days later, my FCC issued call sign, AK4GX, was issued.  As standard issue call signs go, this one wasn't bad.
However, I quickly became interested in shorter call signs that were easier to say phonetically.  A few checks of AE7Q.COM made me realize that shorter call signs were not readily available in my area – region 4.
I decided to compromise, requesting a '3' call sign with a small phonetic weight.  Whiskey Golf Three Oscar is definitely one of the easiest call signs to speak on the air.
I had this nagging feeling, though, that the unmatched '3' would bother me over time.  I had a few conversations on the air in early May, where the subject came up.  Without me mentioning anything, I was asked "What's with the 3 in your callsign?" or "Why are you a 3 in the 4 region and newly licensed?"  You get the idea, the call sign became a discussion point, which added to my nagging feeling.
I was basically settled on WG3O, when a quick scan showed some decent 1x2s coming up in region 4.  I put in a request for one of these with the FCC.  I decided to take just one shot.  I revised the application when W4LI hit two years and a day, then waited the 19 days.  There were five applicants for this particular call sign.  I really didn't expect to get it.  I logged into the FCC site, and there it was, "W4LI" in the current call sign area.  I didn't even have to check the application status.
So there you have it, from aspiring ham to rapid study to testing and then AK4GX, to WG3O, to W4LI in just a couple months.  I'm comfortable with it now, though it took a couple hops to get here.  It works out well for godaddy, getting an extra domain registration, the FCC got two application fees.  I have a great call sign, a 1×2, a W4 that matches my current address, and a reasonably easy call sign to speak phonetically.  Whiskey Four Lima India.
I promise, no more changes.  I'll be ordering my initial box of printed QSL cards in the next couple of days.
Thanks for stopping by and 73……  Dan Hoogterp W4LI